For testing and experiencing purposes, Riot has created the Public Beta Environment – as known as the PBE Server. Players get to try the upcoming changes in advance and get used to those updates. As long as you have a Riot account in good standing, without any current bans or restrictions, you should be good to go. Let's SenpAI help you create a PBE account.
How to create PBE Account
Go to the PBE sign-up page on Riot's official website and Log In. If you have no current bans and are at least honor level three in League, you'll be able to create an account.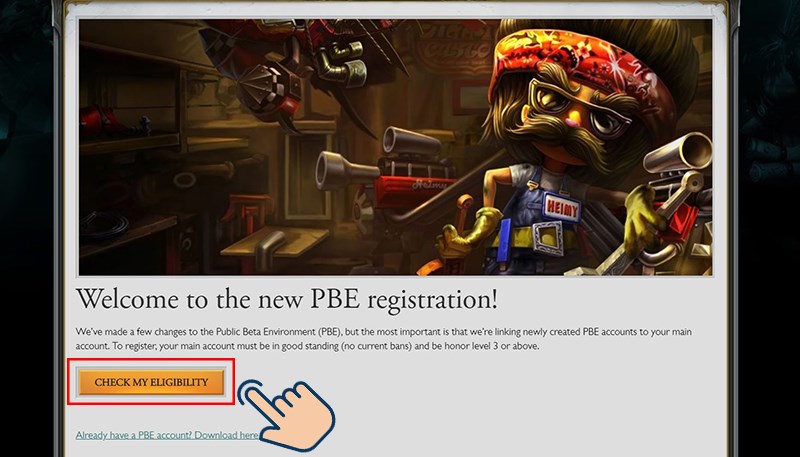 How to download the PBE client
The PBE client installation resembles the standard client in terms of appearance, feel, and size. To download the client, you'll need about 12 GB of free space on your PC. You simply log in and start playing after creating your PBE account and downloading the client.
Pros and Cons of PBE
A PBE account offers a lot of advantages. You have early access to the newest champions, skins, and other content, and you can provide the developers with direct input. 
But the method has a few disadvantages as well. Because the PBE servers are in Chicago, you'll have significant latency if you're playing from Europe, Oceania, or any other location, for that matter. But there's no harm in creating a PBE account if you're eager to test out the newest material before the rest of the pack.